Thank you!
As a charity we are entirely dependent on the support of our volunteers and the very kind donations received.
For any donations or further information on the following, please feel free to contact our Charity President Ray, who's details can be found here.
Volunteering
We will always welcome enthusiastic individuals who can assist us with various aspects of our charitable work.
Presently we are seeking lively people who can masquerade as Mickey and Minnie Mouse at are various events.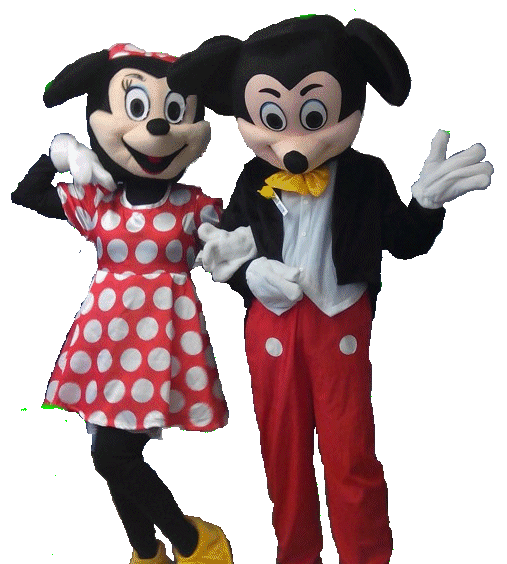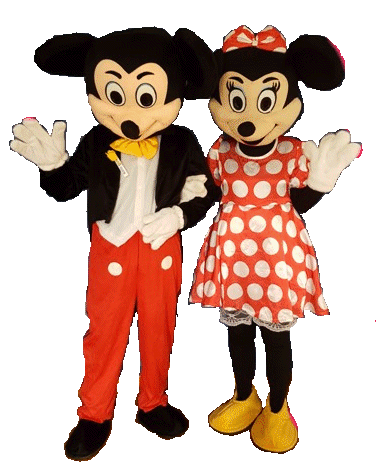 Standing Order Donations
We are pleased announce we can now accept Standing Order donations.  These can be monthly, quarterly or annually for any amount. 
PayPal Donations
We have gone all digital too!  We are registered with the trusted PayPal payment platform and the 'Donate' icon below will allow you to contribute securely online.
Donations Received
We are extremely grateful and offer our sincere thanks to the following people and organisations:
In Loving Memory
Annette Hussey, Miss;
Betty Wakeford;
Bill Naftel, Mr;
C Hussey, Mr;
Florence Lesirel;
John Sebire, Mr;
T Newman, Mrs.
Corporate and Charitable Contributions
BDO Ltd;
Blanchelande Park Nursing and Residential Home;
Blue Lamp Club, The;
Butterfield Bank;
Butterfly Preschool Carol Service;
Collas-Crill Trust;
De Garis, Mr and Mrs;
Deloitte;
Foresters Arms (courtesy of a quiz night);
Guernsey Land Rover Club;
John Ramplin Charitable Trust, The (for the use in supporting activities and holidays);
Karl Enticot (through personal fundraising endeavours);
Northern Trust's Guernsey Charitable Trust;
Praxislfm Charitable Trust;
Saffery Rotary Walk (see picture below);
Scarlet Clayton, Miss;
Sure Community Foundation (for the production of brochures);
Victoria Hospital Incorporated;
Waitrose Community Matters ("green token collection");
Wednesday Leisure Club.
And to the generosity of the Guernsey public who attend our events.  We have raised £7,100 (2020 - 'the year of coronavirus'), £17,727 (2019), £14,427 (2018), £37,000 (2017) and £18,829 (2016) to fulfill our objective for adults with learning difficulties.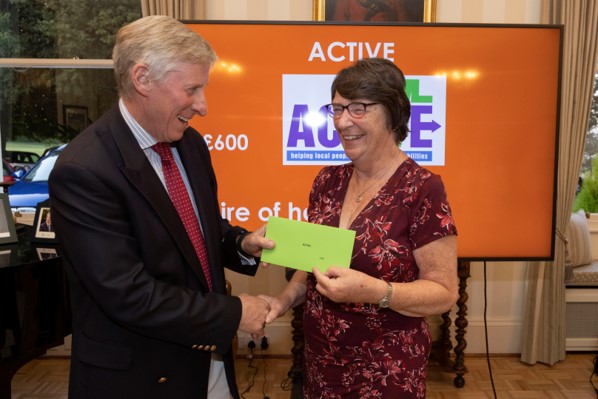 Our Barbara at Government House receiving a cheque from the Saffery Rotary Walk.